Yongnuo YN500EX YN 500EX YN500 EX Flash Light Speedlite Speedlight 1/8000s GN53 TTL for Canon 700D 650D 6D 7D 600D 400D 50D 5D
Specification:
The second HSS TTL flash Speedlite YN-500EX is released, it's the smaller version of YN-568EX, the main difference between them are:
1), YN-500EX has a lower guide number of 53, compared to 58 of the YN-568EX, 
2), YN-500EX has a PC sync port instead of the updated 2.5mm sub-mini sync port in the YN-568EX.
3), YN-500EX has 7 levels of output control ( 1/1, 1/2, 1/4, 1/8, 1/16, 1/32, 1/64 ), 25 levels of ine tuning.
Main Function:
a), Supports Hight-Speed Sync Flash
With high-speed sync (FP flash), the YN500EX can synchronize with all shutter speeds, the maximum shutter sync up to 1/8000.
b), AWL Suppoted for Canon's and Nikon's System 
YN-500EX can accept internal flashing of 580EX II, SB-900, SB-800, SB-700, Canon 7D, 60D 600D, Canon c-commander of Nikon's internal flashing and ST-E2 wireless signal, achieves external TTL and manual flashing.
c), TTL Flash With Large Guide Number
GN53@ ISO100, 105mm; which reaches the level of the mainstream hot shoe flashes, supports HSS, TTL/M/Multi mode.
d), Multiple Trigger More Supported
YN500EX can be triggered by the camera set-top, built-in or main-controlled flashing command, S1 and S2 (pre-flash-canceled mode)).
e), Supports Auto/Manual Zooming
YN-500EX covers focal length range of auto, and 24~105mm, supports full-frame/half-frame caemra.
f), Comprehensively Support TTL Functions
HSS, FEC, FEB, Rear-curtain sync, FE lock, Modeling Light, Canon camera menu accessible
g), COMPLETED WITH STANDARD PC SYNCHRONOUS INTERFAC
It makes things easier on lightening the speedlite synchronously by using PC Synchronous line.
h), Sound Prompting System
When the sound prompting system is enabled, the different sound ways will prompt the different working conditions of the flashlight so as to make you focus on shooting only.
i), Modeling Light Function
Press down the camera's depth-of-fired preview button, the YN568EX will send out continuous flash lasting one second.
j), Advanced Settings On Flash
The YN500EX has advanced options setting function, where you can self-define the functions of the flashlight on your own requirements.
k), Automatic Setting Saving
YN500EX automatically save the operation currently used for your future use.
l), LCD Panel User Interface With Super Gelivable Metal Hot-Shoe Stand

Functions:
-- Support HSS, the High Speed Sync, up to 1/8000 second
-- Wireless TTL Slave for Canon and Nikon
-- Hot shoe TTL for Canon
-- Guide Number 53 (ISO 100, 105mm)
-- Flash Modes: ETTL / i-TTL, M, Multi Mode
-- Modeling Light
-- Auto and Manual Zooming Head 24 – 105mm
-- Auto Zoom for Sensor Size
-- PC Sync Port
-- 3 Seconds Recycle TimeCons
-- No Wireless TTL Master Mode
-- Not Support External Power
Parameters:
1), Wirelss TTL Slave mode:
Suit for:
Canon 5DIII 7D 60D 600D 650D, Yongnuo ST-E2, Canon 580EX II 
Nikon SB-900, SB-800, SB-700, Commander SU-800, 
Camera with CLS i-TTL system:D4, D3x, D3s, D3, D2x, D700, D300s, D300, D200, D7000, D90, D80
2), Hot shoe TTL mode:
Canon 1Dx, 1Ds series, 1D series, 5DIII, 5DII, 5D, 7D, 60D, 50D, 40D, 30D, 20D, 650D/T4i, 600D/T3i, 550D/T2i, 500D/T1i, 450D/Xsi, 400D/Xti, 350D, 1100D, 1000D.
You should use the External Flash Menus when you use it with ( 1Ds II, 1Ds, 1D II, 1D, 5D, 30D, 20D, 10D, 400D, 350D, 300D )
3), Yongnuo Flash Trigger YN-622C
Package Including:
1 x YN-500EX WITH METAL HOT SHOE
1 x Mini Stand
1 x Protecting case ( Black ) with Wrapped Air Bubble Sheet 
1 x Manual in English and Chinese
1 x Original Box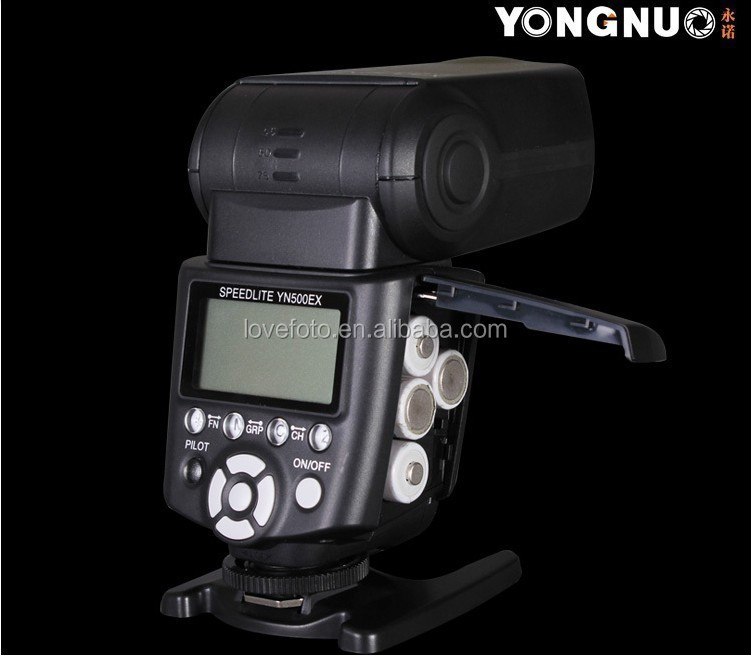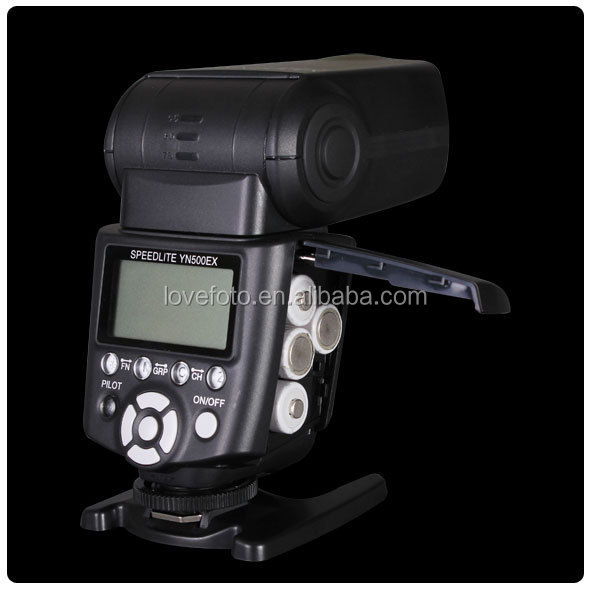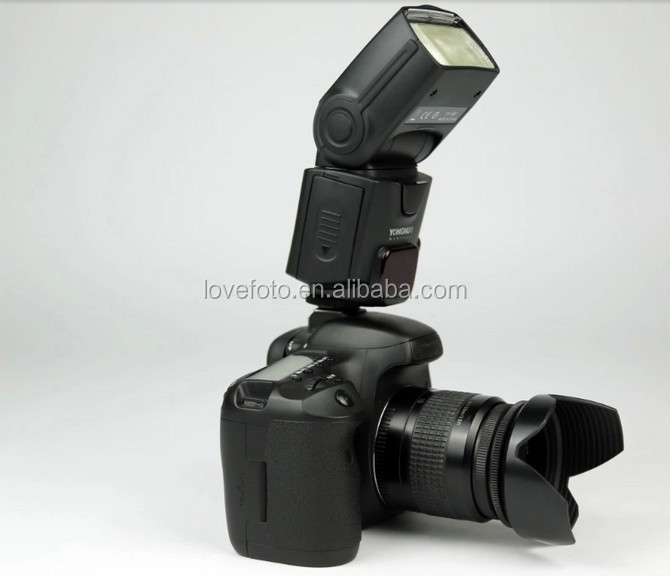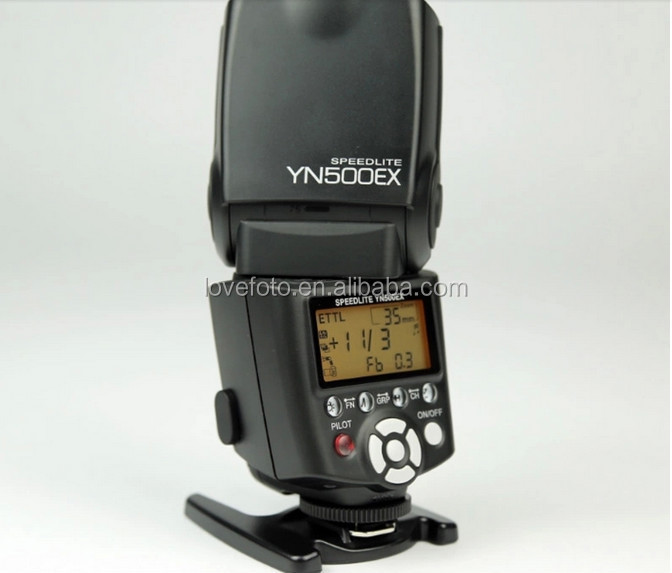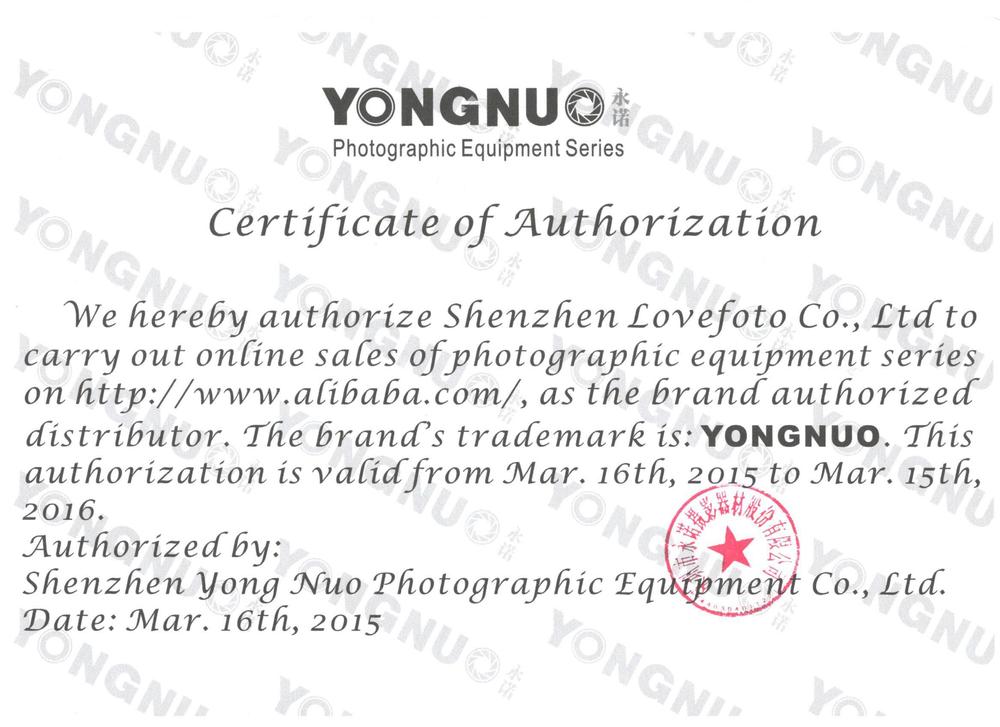 Shooting Effect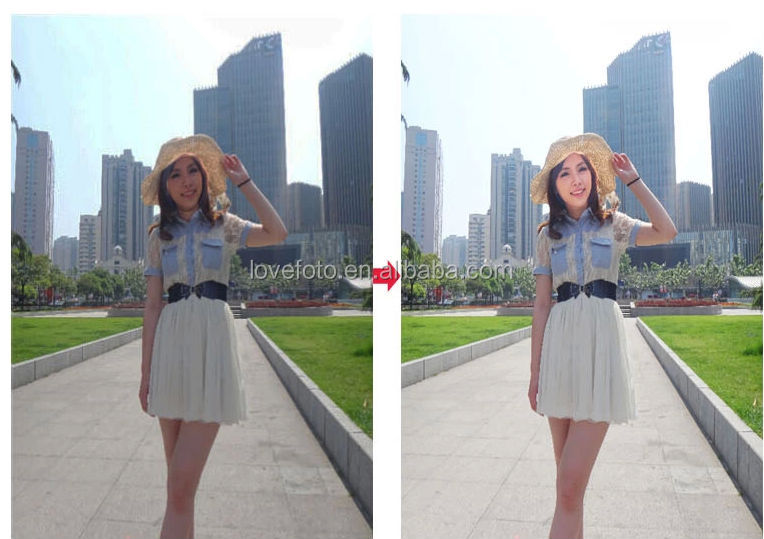 Fannie Yuan
Skype:lovefotojane
whatsapp:+86 15989896006
wechat:+86 15989896006
QQ:2646670773